Dublin 17 Aviation Finance Festival: winning a race to the bottom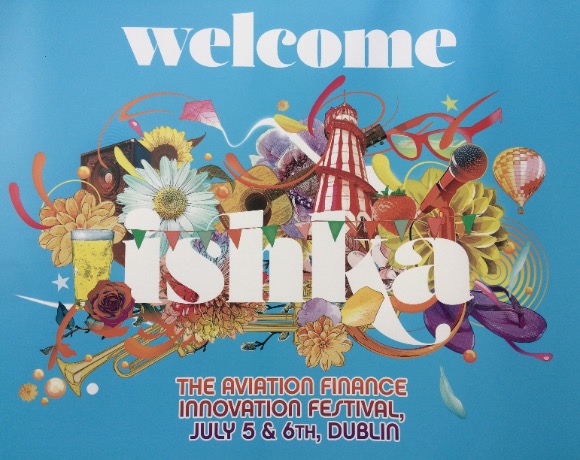 Delegates at Ishka's Dublin Aviation Finance Innovation 2017, held in Clontarf castle in Dublin were chiefly concerned by two recent trends: the first is the worry that the aviation market may be rocked by the presence of too many aircraft. The second is that the continuing influx of new investors is constraining yields and lease rates, particularly in new sale/leaseback transactions.
Opinion was split as to whether there are too many aircraft entering the market. Several delegates expressed concerns that too much capacity in North America and Asia was compressing yields for airlines and that a low-fuel price is delaying the retirement of aircraft in the market. One delegate pointed out that the big six low-cost carriers have added an additional 25 million seats in the last 18 months which has not translated into additional profits.
Conference attendees also complained that too many investors are entering the leasing space. Conference participants speculated that there now may be nearly 100 Chinese lessors, many with only one or two aircraft. The net impact is that lease rates have remained compressed for many aircraft types, especially in sale/leaseback deals. The consensus opinion among delegates is that for new technology narrowbody sale/leasebacks, the associated lease rate factors were often between 0.6 to 0.65% while sale/leasebacks for new technology wide bodies were also competitive at, or around 0.7&, sometimes less. The result, as some delegates pointed out, is that many lessors are in a race to the bottom with regards to lease rates.

The Ishka View

Sale/leaseback lease rate factors have become "horrific" to quote one lessor CEO, see an earlier Ishka Insight (Spreading its Wings: Wings Capital Partners expands to Dublin.) But the reality is that lease rates always had the potential to compress as more entrants entered the market, and could still compress further depending on other terms within the lease. The question is not if the race to bottom will continue but when will lease rates bottom out. The Ishka View is that unless there is a significant market correction, perhaps through a significant rise in interest rates, fuel prices or an exogenous shock, lease rates are going to remain at current levels for at least the immediate future. Many lessors appear to be 'keeping their powder dry' and waiting for a market event in order to acquire assets at a discount but it is hard to know if, or how soon that will happen.

Ishka will be discussing the issue of excess aircraft capacity in an upcoming Insight next week.

Widebody fears widen


Widebodies remained one of the most discussed topics at the conference. (See our earlier Insight Are twin-engine widebodies a good investment?)
Several attendees argued that airlines were benefiting and achieving lower lease rates on both new and older twin-aisle aircraft.
The A380 received some attention but more attendees were increasingly worried about the lease rates for older A330s and 777-300ERs in particular. Delegates highlighted that the 777-300ER has a relatively limited operating base of just 35 operators, and one of the biggest operators of 777-300ERs, Emirates, is seeking replacement aircraft, raising the risk that the market is due to face more 777-300ERs in the used market that will need to be placed with new carriers.
Investors and arrangers of twin-aisle debt, had a slightly different reaction. All of the panel participants on this topic argued that they would be happy to take additional widebody exposure. One debt arranger pointed out that the Korean market had been active buyers of 777s and questioned current appraiser pricing. Appraisers responded that appraised values appeared low because these aircraft are appraised under 'naked' i.e. unencumbered conditions, without the comfort of a lease rate attached.
One lessor with twin-aisle aircraft exposure highlighted that operators with widebodies also tended to be stronger credits, willing to agree to longer leases and were often more likely than not to renew leases for aircraft which were often core to their fleet. However, everyone acknowledged that twin-aisle aircraft requires significantly more time to remarket, compared to single-aisle aircraft.


The Ishka View

Part of the issue with widebodies is their tendency to become grouped together, whereas each asset has a distinct risk profile. Most of the debate from delegates centred around older 777-300ERs and A330s. For many the risk is that the secondary market for both aircraft types is limited and lessors face significant remarketing and refurbishing costs. One estimate shared at the conference is that each 777-300ER could cost approximately $10 million to $25 million to refurbish, although there are attempts underway to create more economic reconfiguration programmes.

The appeal of 777-300ERs for many debt investors, including a number of Korean investors, is that they are often placed with strong credits and deliver higher returns. With an attractive amortisation profile, and limited or no equity exposure investors have less concerns about remarketing risk. Ultimately the real concern around many widebodies including the 777 and the A330 is the strength and depth of the secondary market. Ishka will be producing an analysis on these points in an Insight later this month.

More related insights: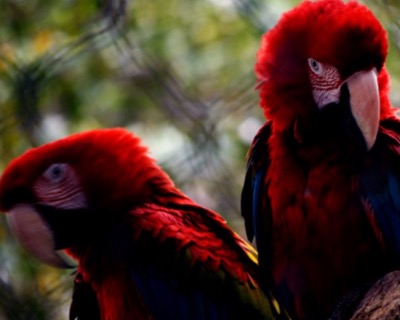 Future financing forecast: Airbus and Boeing Americas
In an update to a series of reports published in June 2017, Ishka provides a guide to planned aircraft deliveries for both Airbus and Boeing built aircraft destined for North and Latin American carriers extending to the end of 2018. more
20/10/2017